Sandersons Department store introduces another quality local brand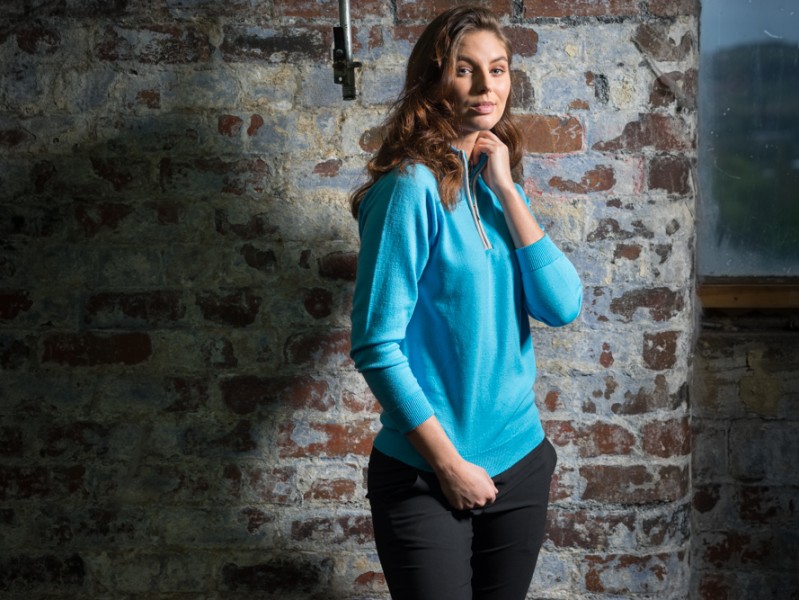 « Back to news
Sandersons Department store introduces another quality local brand
12 September 2018
Sandersons Boutique Department Store at Fox Valley in north Sheffield has launched the beautiful Yorkshire knitwear brand Glenbrae as part of the store's Autumn Winter 2018 collection.
The stunning range of men's and women's jumpers and scarves are made in the mill town of Slaithwaite near Huddersfield where the company's textile mill has been producing the highest quality hand finished knitwear for more than 100 years.
Glenbrae is a popular brand with sportsmen and women offering total freedom of movement with its innovative SPIROL yarn process - mirroring the wearer's natural movement.
The company supplies some of the country's best known golf clubs including Gleneagles and Royal Birkdale, they have also developed a bespoke knitwear range for Liverpool Football Club and were named as the knitwear partner during the 75th anniversary of the Battle of Britain.
Sandersons is now stocking a fabulous range of this season's colours - the store is the only location in Sheffield to stock the Glenbrae brand.
The Glenbrae range is available in lambswool and merino wool with only the finest fibres used to create the brand's stylish and hard wearing clothing.
Owner and Managing Director at Sandersons, Deborah Holmes said: "We really do pride ourselves here at Sandersons on working with some unique and special brands and we are delighted to be stocking the fabulous range of Glenbrae knitwear this season.
"We've already had some great feedback about having this beautiful Yorkshire made product in the store."
Alan Purdie Brand Director at Glenbrae said: "We are always delighted when we strike up a new partnership but to be working with Sandersons is extra special, at Glenbrae we are very proud of our Yorkshire heritage and subsequently working alongside another Yorkshire based brand is a real thrill. I am sure that the Sandersons customer base will enjoy the product and appreciate the story behind our brand"
To find out more about Sandersons Department Store visit www.sandersonsdeptstore.co.uk
For further information, contact:-
Public Relations Department, Dransfield Properties Ltd
Tel: 01226 360644
Email: pr@dransfield.co.uk