Department store changes give local businesses the chance to grow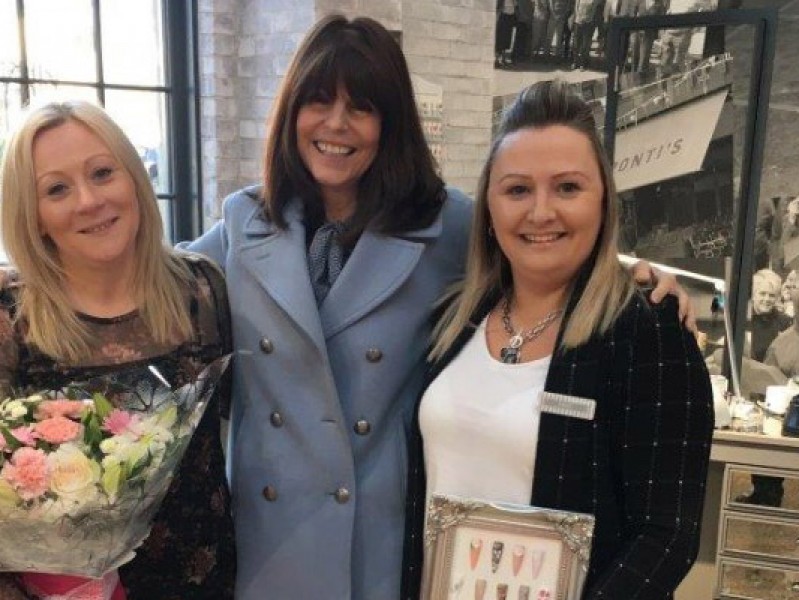 « Back to news
Department store changes give local businesses the chance to grow
30 January 2018
There are some exciting changes at north Sheffield's Sanderson Boutique department store next month as two local businesses which have concessions in the store have set their sights on expansion.
The store's in-house floristry and nail bar are both due to rebrand their businesses, expand their space and extend the range of services and products they offer.
The store's popular Nail Box, headed by Stacey Leary is due to re-launch as Polished at the end of February and will offer a new range of fabulous beauty treatments including individual and Russian lashes, eyelash tinting, lifting and perming and spray tans – as well as continuing to provide a high quality nail service.
Stacey is taking on a larger area at the store at the end of February which will be located towards the rear of the ladies wear department on the first floor at Sandersons. She'll also be taking on an additional member of staff.
Stacey said: "I can't wait to re-launch my business with new branding, new services and in a brand new location in the store which will be the perfect environment for the new treatments we'll be offering.
"I would like to thank all of my loyal customers who have been with me over the past 18 months at Sandersons and I'm looking forward to welcoming them to my new look Polished salon in the store next month."
The store is also expanding the floristry area with a stunning new glazed cove being created at the front of the busy north Sheffield department store to create a beautiful "orangerie" atmosphere for customers.
Currently called Floral Boutique and owned by local florist Lisa Crossland the business will re-launch under the new name "Fleur de Lys" at the end of February.
Lisa said: "The brand new floristry space which is currently being created is going to look amazing and will enable me to offer an even wider range of gorgeous and top quality flowers and plants for all occasions in a really beautiful environment.
"It's great to be part of the Sanderson's success story and to have the opportunity to grow my business further here in the store."
Owner and Managing director at Sandersons, Deborah Holmes, said: "Our vision for Sandersons was always to offer something completely different and working with fantastic and growing local businesses like Lisa's and Stacey's is a huge part of that.
"It's been fantastic to see their businesses grow as we have grown in the last 18 months and we wish them both all the very best in their new locations in the store.
"This is a really exciting time for the store as we are also looking forward to introducing a new gifting section later in the year which will include popular jewellery brands and we will be welcoming the quality ladies wear brand Apricot in store at the end of February."
Fleur de Lys will launch on 23rd February and Polished will open for business on 26th February. For more information on the brands and services available at Sandersons please visit www.sandersonsdeptstore.co.uk
For further information, contact:-
Public Relations Department, Dransfield Properties Ltd
Tel: 01226 360644
Email: pr@dransfield.co.uk