Easter Eggcitement at Fox Valley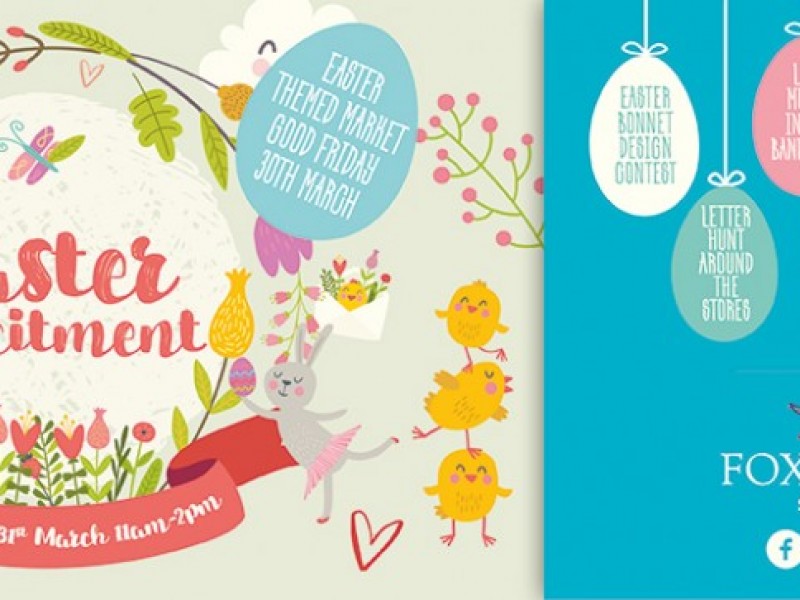 « Back to events
Easter Eggcitement at Fox Valley
31 Mar 2018
Easter Eggcitement at Fox Valley - we will be hosting another Easter event this year.
There will be an Easter Egg hunt, activities for children, dance acts and much more.
You will be able to come down and see some rare breeds of egg hatching. Eggucation will be joining us at our Easter event, they are a fantastic local company and we look forward to welcoming them down to Fox Valley http://www.eggucation.co.uk/
More information will be released soon.