Visit 'fantastic' Fox Valley with Stagecoach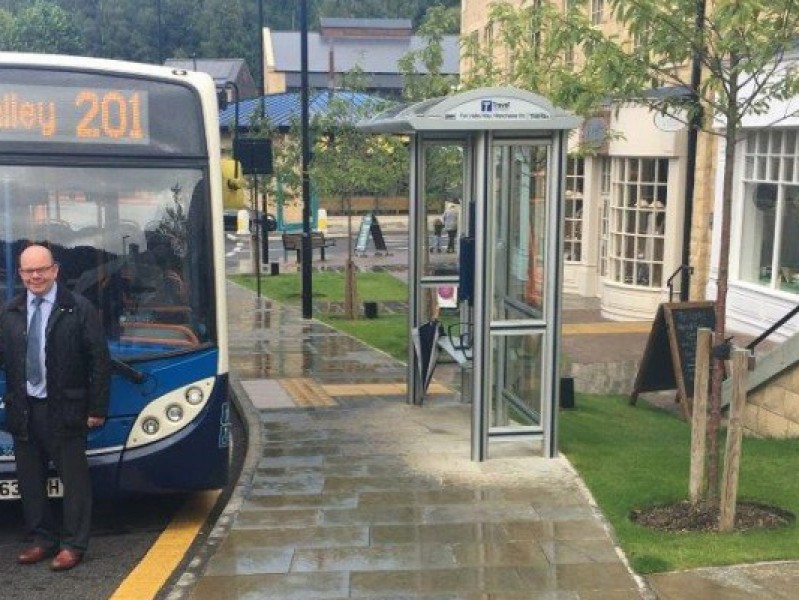 « Back to news
Visit 'fantastic' Fox Valley with Stagecoach
8 September 2017
Stagecoach Yorkshire has announced a new bus service that is set to take shoppers directly to Fox Valley.
As a result of customer feedback, the leading bus operator will link the service 57, Sheffield to Stocksbridge, and service 201, Chapeltown to Stocksbridge, to provide direct access to the north Sheffield shopping centre.
The 57 service, which connects Hillsborough, Worrall, Wadsley, Oughtibridge, Deepcar, Stocksbridge and Unsliven Bridge, will continue its route from the final stop as service 201, which will then serve Fox Valley on its journey to Chapeltown.
This service will run at least hourly and will be more frequent during peak times and to employment areas at Chapeltown from Stocksbridge and Deepcar.
Services SL1 and SL1a will continue to provide a link to the Supertram up to every 10 minutes from Manchester Road.
Annabel Plumtree, centre manager at Fox Valley said: "We are delighted that this new service from Stagecoach Yorkshire will include Fox Valley, we know from the feedback we have had from both shoppers and the staff at the centre that it will be well used.
"We have been keen from the outset to be well connected by public transport so this is great news."
The centre has recently launched a new Farmers' Market, which was launched on Saturday 2 September, offering a variety of high quality, locally sourced goods including fresh fruit and vegetables, homemade bread, and artisan cheese. The centre prides itself on hosting a great line up of events throughout the month.
John Young, commercial director of Stagecoach Yorkshire, said: "Following requests from our customers, we are pleased to launch this new service, linking the 57 and 201, which will go direct to Fox Valley.
"Whether our customers are travelling for leisure or going to work, this great new travel option ensures that more people in Sheffield are now able to visit this fantastic shopping destination."
The new Fox Valley service follows the launch of a Stagecoach service to Lakeside Village earlier this year. The 70 White Rose Way Park and Ride service runs from Doncaster Interchange to Lakeside before heading on to White Rose Way Park.
Stagecoach also recently introduced a new contactless payments system throughout South Yorkshire and North Derbyshire. The transport operator has also delivered smart ticketing, a new website and smartphone app, and mobile ticketing.
For more information on Stagecoach Yorkshire, visit www.stagecoachbus.com or follow @StagecoachYrks on Twitter
To find out more about Fox Valley visit www.foxvalleysheffield.co.uk
ENDS
Notes to editor:
• Stagecoach Yorkshire operates an extensive network of local bus services in South and West Yorkshire including Barnsley, Rotherham, Doncaster, Pontefract and Wakefield
• Overall, Stagecoach Yorkshire employs 1,230 staff and operating a fleet of 420 buses, including 36 hybrid electric double-deckers, which carry 44.5 million passengers 20.86 million miles annually.
• 100 per cent of its fleet is low-floor to provide easy access for wheelchair users and passengers with buggies and the average age of a bus is 7.1 years.
• Services operated by Stagecoach Yorkshire between May 2015 and April 2016 had a 99.3 per cent reliability rate and 93.8 per cent punctuality rate.
• Stagecoach has the prestigious Carbon Trust Standard for measuring, managing and reducing its global carbon footprint.
• Stagecoach Yorkshire's head office is at Eldon Arcade in Barnsley town centre
• Stagecoach Yorkshire is a subsidiary of Stagecoach Group plc.
• For more information, visit www.stagecoachbus.com/yorkshire or follow @stagecoachyrks on Twitter.
Released on behalf of Stagecoach Yorkshire by HR Media Ltd, www.hrmedia.org.uk. For more information on Stagecoach please contact Allie Dransfield, Jill Theobald or Laura Metcalfe at HR Media on 0114 252 7760.
For further information, contact:-
Public Relations Department, Dransfield Properties Ltd
Tel: 01226 360644
Email: pr@dransfield.co.uk