TRADERS PREPARE FOR A WEEKEND OF MARKETS AT FOX VALLEY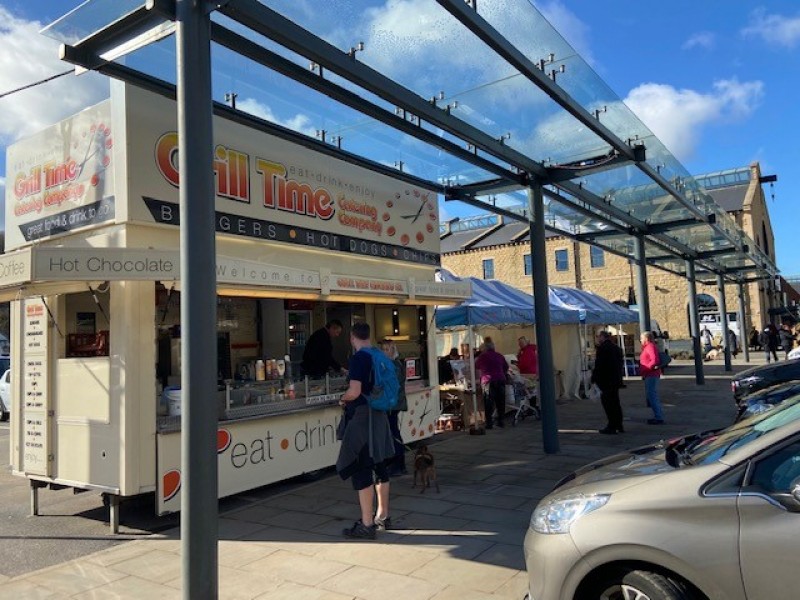 « Back to news
TRADERS PREPARE FOR A WEEKEND OF MARKETS AT FOX VALLEY
4 March 2021
Fox Valley in north Sheffield is hosting three days of markets this weekend starting with the regular Friday Market which will have a line-up of permitted traders.
As well as the regular market traders the popular Penistone Fruit and Veg will also be trading on Friday from their mobile van.
On Saturday (March 6th) the Farmer's Market will take place from 9am – 3pm and visitors will be able to pick up a great range of fresh produce.
Traders including Romeos Bakery and Herbs and Blossom will be attending as well as Sa-rah's Sweet Treats and Riverside Spirits. There will also be a fabulous range of food to go including crepes, jacket potatoes and traditional German Bratwurst.
Many of the Saturday trader will also return for Sunday's market when shoppers can once again enjoy a delicious choice of food to go treats as well as a line-up of quality local produce.
The weekly and monthly markets are organised with all safety measures in place to ensure a safe and enjoyable experience for visitors.
Fox Valley shoppers can enjoy free parking for up to four hours or pay £2.50 to stay and park all day.
A range of essential stores are currently trading at Fox Valley including; Crawshaws Butchers, Boots, Iceland, Aldi, Home Bargains and Holland and Barrett – cafes including Greggs and Costa Coffee are also operating a takeaway service.
Jessica Horton from the Fox Valley Markets team said: "We love the first weekend of the month when we have three days of markets here at the centre.
"We have a great line up of permitted, essential food traders available for our shoppers in a safe and secure setting. It also looks like the weather is going to be kind to us this weekend!"
To keep up to date with news and events at Fox Valley visit www.foxvalleysheffield.co.uk
For further information, contact:-
Public Relations Department, Dransfield Properties Ltd
Tel: 01226 360644
Email: admin@dransfield.co.uk