Swing back to the 1960s this weekend at Fox Valley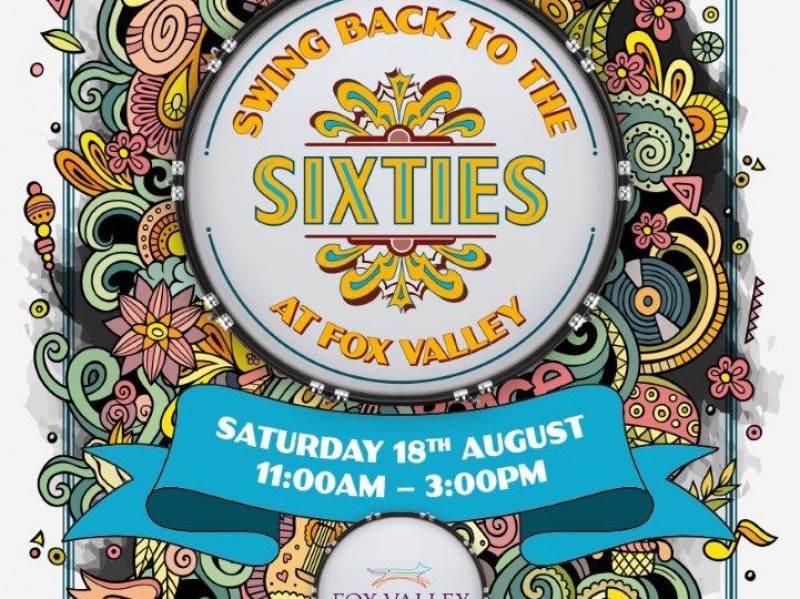 « Back to news
Swing back to the 1960s this weekend at Fox Valley
13 August 2018
The team at Fox Valley in North Sheffield are gearing up to host a special event this Saturday (18th August) to celebrate the Swinging Sixties!
There are lots of fun activities planned including children's craft workshops, tie dyeing, flower power face painting and some great family games from the 1960's including Twister and Operation.
There is also a host of entertainment planned including a vintage car display with 1960's retro vehicles, vintage clothing from Finkle Antiques and live music from the decade by Susan St Nicholas.
There will also be a special "Stocksbridge in the Sixties" history display curated by the Stocksbridge and District History Society which will include video footage from the era, images, memorabilia and the famous Fox Magazine front covers from the decade.
You can also pick up retro sweets from the stores at Fox Valley including Love Hearts, Drumstick Lollies and Fruit Salads.
Dransfield Properties Operations Director Medi Parry-Williams said "We can't wait to celebrate the Swinging Sixties here at Fox Valley this weekend, with lots of entertainment, activities and displays to keep the children entertained all day!"
"Swing Back to the Sixties" will take place in the fountain area on Saturday 18th August from 11am-3pm. For more information please visit www.foxvalleysheffield.co.uk/events
For further information, contact:-
Public Relations Department, Dransfield Properties Ltd
Tel: 01226 360644
Email: pr@dransfield.co.uk