Plans for Sandersons Organics area unveiled by north Sheffield department store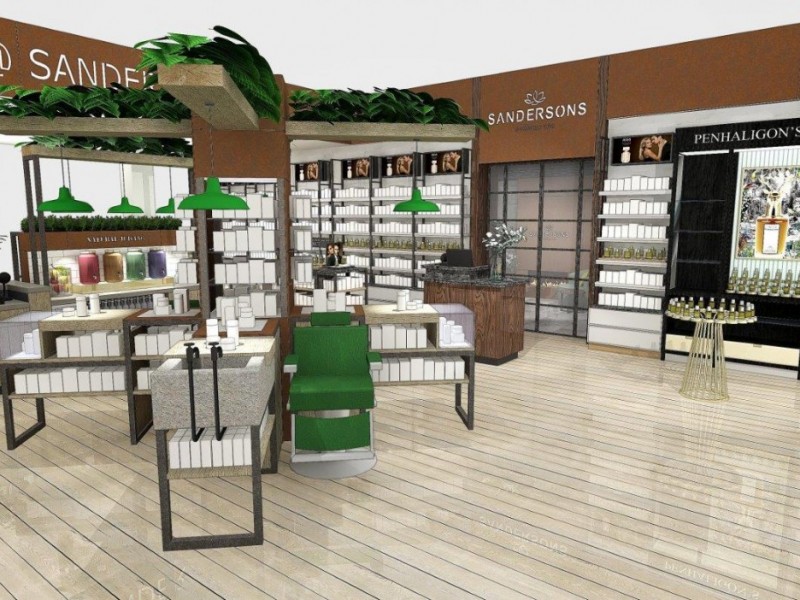 « Back to news
Plans for Sandersons Organics area unveiled by north Sheffield department store
4 June 2019
The team behind north Sheffield's boutique department store Sandersons are creating a stunning, new bespoke organic beauty and skincare area at the company's Fox Valley store.
Since opening nearly three years ago the boutique store has built up a reputation across the region for stocking a range of vegan and organic products as well as supporting other independent businesses.
Now the store is going one step further with plans to stock the region's most extensive range of organic skincare products as in a stunning "Sanderson's Organics" area which is being created in the ground floor Beauty Room.
The new Sandersons Organics area will be complemented by Sanderson Spa which will offer a range of organic treatments and complementary therapies in beautiful surroundings – catering for both men and women.
The new area will introduce a unique range of the country's leading organic skincare and beauty products, not currently stocked in the county's department stores as well as a fresh organic juice bar. It is planned to launch later in the summer.
Brands include Voya Organic Beauty and Caudalie, as well as an expanded SKNRG area – the Sandersons team have worked with the award-winning Essex based company since opening in 2016.
Deborah Scott from SKN-RG uses signature 'Pilates and Buddhist' massage techniques and the company's award-winning products are both organic and vegan.
The Irish based company Voya has also won a number of awards for its range of skin care and body care products which are made from 100% organic seaweed, handpicked from the Atlantic Ocean. Voya also offers a range of specialised treatments for cancer patients.
The French company Caudalie has a beautiful range of paraben-free skincare, with active ingredients from the vine.
Natural health therapist Sonia Greaves from So Natural Therapy will also be offering a range of treatments two days a week. Sonia specialises in a range of therapies including deep tissue massage, pain relief and Reiki.
The Sandersons management team are now seeking to recruit an experienced team to deliver the store's vision to be the region's leading stockist of organic beauty and skincare products.
Sandersons is headed by Mark Dransfield, Managing Director of Dransfield Properties which also owns and manages Fox Valley as well as other award-winning shopping centres across the UK.
The store was launched in 2016 by Mark's wife Deborah Holmes who sadly passed away earlier this year.
Mark said: "We are passionate about creating something really unique here at Sandersons and having the best organic beauty and skincare range in the region.
"The Sanderson Organics area and the Sandersons Spa are going to continue the journey Deborah started with Sandersons and build on her legacy.
I have travelled to Europe's major cities looking at ranges of skincare and have settled on these four outstanding brands – three of which are family businesses.
"We are looking to put together the right team of therapists to help us deliver this vision and to create an exceptional experience which will leave people feeling uplifted and revitalised with natural products from plant to sea."
A special recruitment evening is planned to explain more about the Sandersons Organics Brands. To register an interest in the positions available contact store manager Lisa Fox on lisa.fox@sandersonsdeptstore.co.uk
For further information, contact:-
Public Relations Department, Dransfield Properties Ltd
Tel: 01226 360644
Email: admin@dransfield.co.uk