New concept burger restaurant due to open at Fox Valley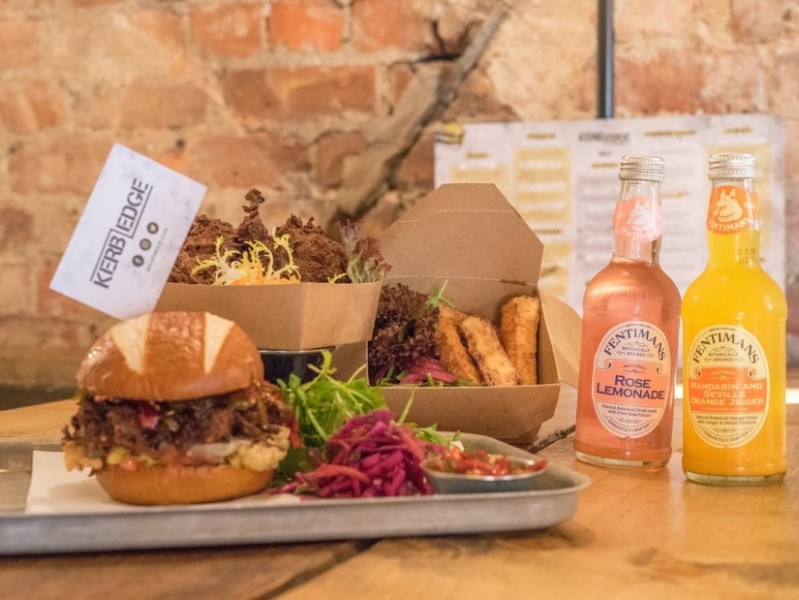 « Back to news
New concept burger restaurant due to open at Fox Valley
2 July 2018
Kerbedge - a brand new concept in casual dining is due to open its latest restaurant at Fox Valley in north Sheffield later this month.
The street food style eaterie is due to open in a 2,147 sq. ft. unit next to Ponti's Italian Kitchen at Fox Valley and the company's fit out team are currently working on transforming the space into a new cool and casual restaurant.
Kerbedge started life as a pop up restaurant in a funky street food van selling delicious food at festivals and other events across the country. Now there are restaurants in Hull and Sheffield, Darlington and the newest Kerbedge Lounge concept is due to open at Fox Valley in mid July.
The Fox Valley restaurant will be headed up by Richard Hammond-Price who also runs the West One Kerbedge in Sheffield.
It will cater for the family market with a delicious range of vegetarian and vegan options as well as high quality burgers and chicken dishes. The company is currently recruiting for staff in time for a July opening.
Paul James Gourley from Kerbedge said: "We are really looking forward to opening our new restaurant here at Fox Valley later in July, it's a brand now Kerbedge Lounge concept for us which we will be launched here which is perfect for this location.
"Fox Valley is a great retail and leisure destination and we are looking forward to being a part of it."
Centre Manager at Fox Valley, Sandra Barley, said: "We're confident the new Kerbedge restaurant will be really well received here at Fox Valley, it's going to bring something completely new and different to the centre.
"The designs look great and we'd like to welcome Paul and his team to Fox Valley with their exciting new venture."
To keep up to date with news and information at Fox Valley visit www.foxvalleysheffield.co.uk
For further information, contact:-
Public Relations Department, Dransfield Properties Ltd
Tel: 01226 360644
Email: pr@dransfield.co.uk