Fox Valley gear up for a full weekend of Markets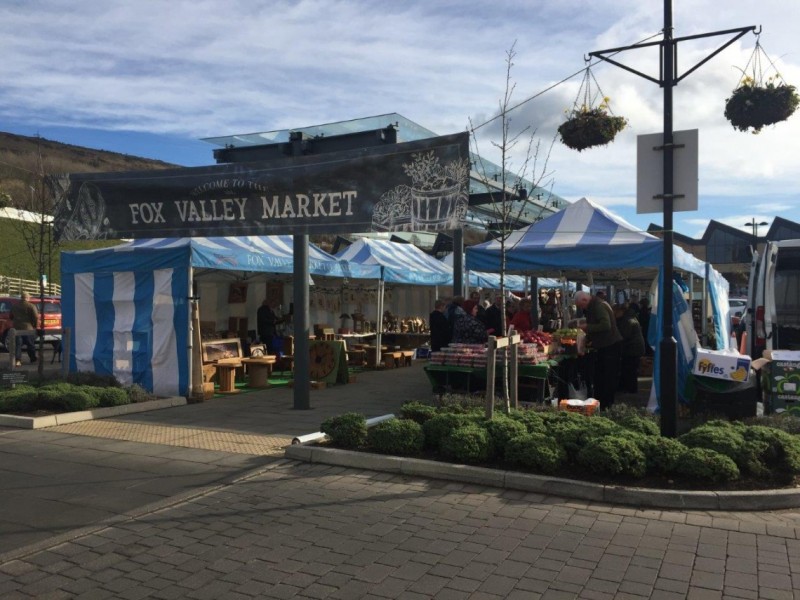 « Back to news
Fox Valley gear up for a full weekend of Markets
4 March 2020
Fox Valley in North Sheffield is preparing to host three different markets this weekend, starting with the weekly Friday Market, 10am-4pm on 6th March.
The weekly Friday Market is home to popular local traders selling fresh produce and crafts including Joseph Cliffe Fishmongers, A.G Greengrocer, The Old Bridge Bakery and many more.
On Saturday 7th March the monthly Fox Valley Farmers' Market will return from 9am-3pm bringing a wide range of regular and new traders to Fox Valley.
The Fox Valley team will welcome New Yorkshire Emporium, Naturally for You, M J Capps & Son Fishmongers, FunGuy Mushrooms, The Confectionery Lounge and Ideal Promotions to the Farmers' Market for the first time.
They will also welcome back regular names including Ellis Fruit and Veg, Greek Olives, New York Cheesecake Company and The Cheese Shop.
The monthly Craft Market will round off the weekend of market events on Sunday 8th March from 10am-3pm with familiar traders as well as new faces joining the line-up this month.
Cocoa Luxury Artisan Chocolatiers and House of Hidden Treasures unique home décor will join the Craft Market for the first time this weekend alongside regular traders More Bees Please, Macey Moo Crafts and All the Bling plus many more.
Fox Valley Events Manager Kayleigh Marron said: "Our markets are the perfect place to discover new, local traders and maybe even find the perfect Mother's Day gift!"
To find out more about Fox Valley and the markets visit www.foxvalleysheffield.co.uk
For further information, contact:-
Public Relations Department, Dransfield Properties Ltd
Tel: 01226 360644
Email: admin@dransfield.co.uk